Resilience has become a vital personal and business imperative.
Knowing what resilience is, why it is so critical now and – most importantly – how you can raise it, will result in enhanced performance and better mental wellbeing.
We think you'll find this exploration personally helpful, and it will give you the encouragement to build a more resilient organisation culture within your own business enabling a new vitality and resolve.
Learnings:
What resilience means
How it is linked with stress
How you can raise resilience – for you, your people and your business, by understanding the key foundations of resilience
Immediate practical resilience tips
Our Speaker: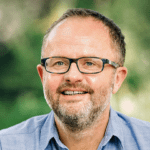 Nigel Holland – Founder, The Holland Network
Nigel spent over three decades in senior leadership roles, helping to grow business in organisations like Kraft, Boots & Tata – holding positions on multiple executive boards as both Director and Chairman.
He has restructured businesses, bought and sold companies, nurtured new business start-ups and delivered significant change management programmes.
He has now established a performance coaching business – The Holland Network – to help people work better together so that business can be rewarding.
He believes that more than education and experience a person's level of resilience can make the difference between success and failure.