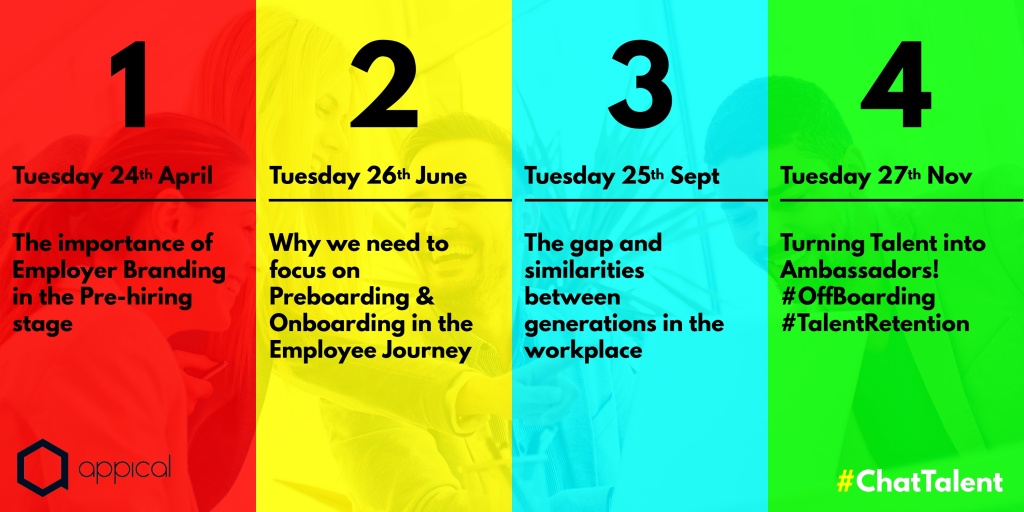 The ChatTalent & Appical webinar series
An amazing learning experience
Throughout 2018, we and our friends over at Appical are going to be delivering a series of webinars covering everything from Employer Branding in the pre-hiring stage through to talent retention and offboarding at the end of an employee lifecycle.
We're going to kick off with a session by Malique Steenbrink on Tuesday 24th April at 2.00pm UK, and she'll be talking to us about "The importance of Employer Branding in the Pre-hiring stage".
In Malique's session, we'll learn:-
Why Employer Branding is important
How to attract talent in the pre-hiring stage
4 best practices – how content marketing helps you recruit
How to hire for cultural fit
After that, we'll have further sessions on:-
Why we need to focus on Preboarding/Onboarding in the Employee Journey (24th June – 2pm)
The gap & similarities between generations in the workplace (25th September – 2pm)
Turning Talent into Ambassadors! #OffBoarding #TalentRetention (27th November – 2pm)
If you'd like to attend any (or all) of these sessions, register now and we'll send you an email with joining instructions.
Each of the sessions will be recorded, so if you can't attend don't worry – we'll send the recording to you as soon as it is ready.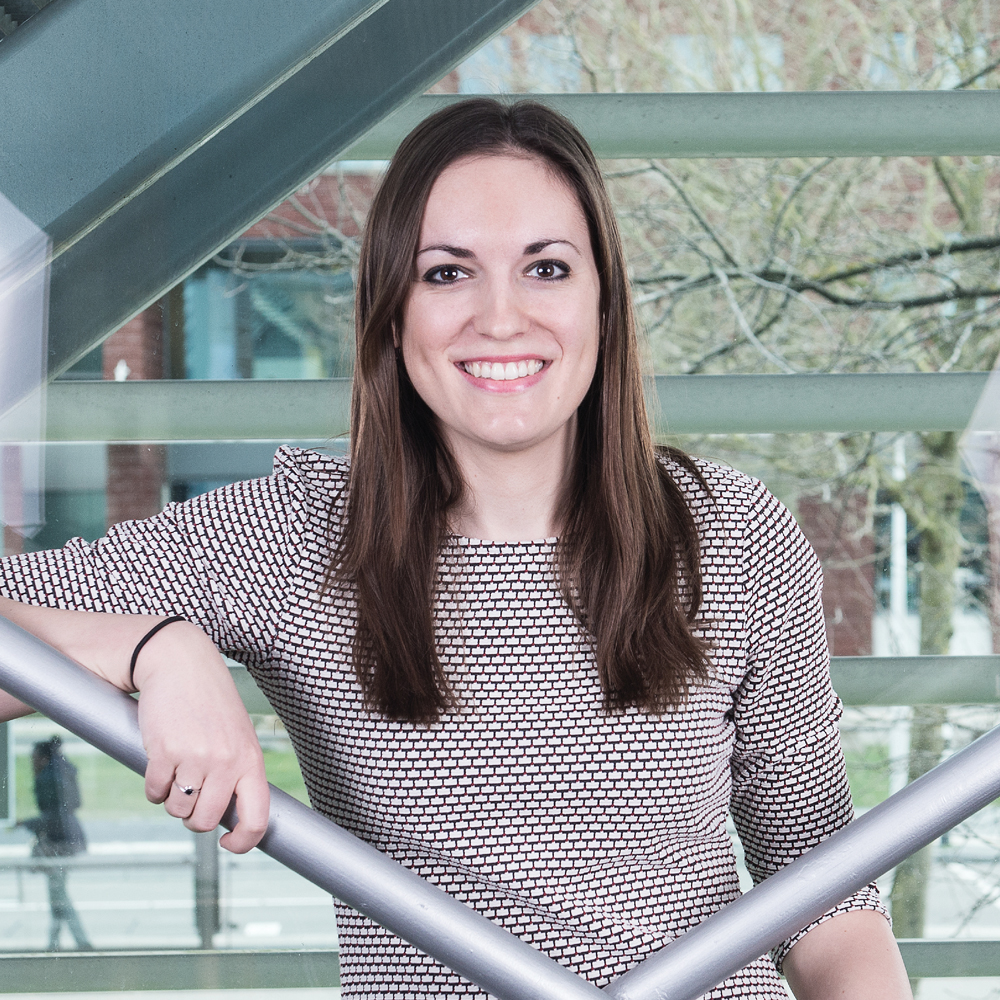 Malique Steenbrink
Employer Branding Specialist
Malique is Employer Branding Specialist at Appical. She is responsible for all content surrounding Appical's Employer Brand and the entire employee experience. You can also find her on social media.
Her mission: to tell stories from the heart of the organization. She would love to tell you more about recruiting, onboarding, the employee journey, employer branding en the candidate experience.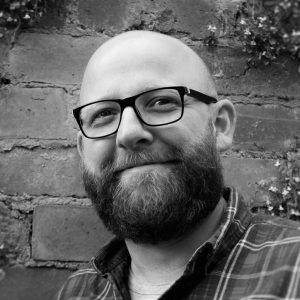 Alan Walker
Editor & Host - #ChatTalent
Alan Walker is the Editor and Host of #ChatTalent, and is focussed on bringing valuable content to anyone who's interested in building great organisations and amazing places to work.
He's also the Co-founder of TheTalentFinders, a highly acclaimed talent consultancy that delivers innovative apprenticeship and graduate hiring and talent management solutions.