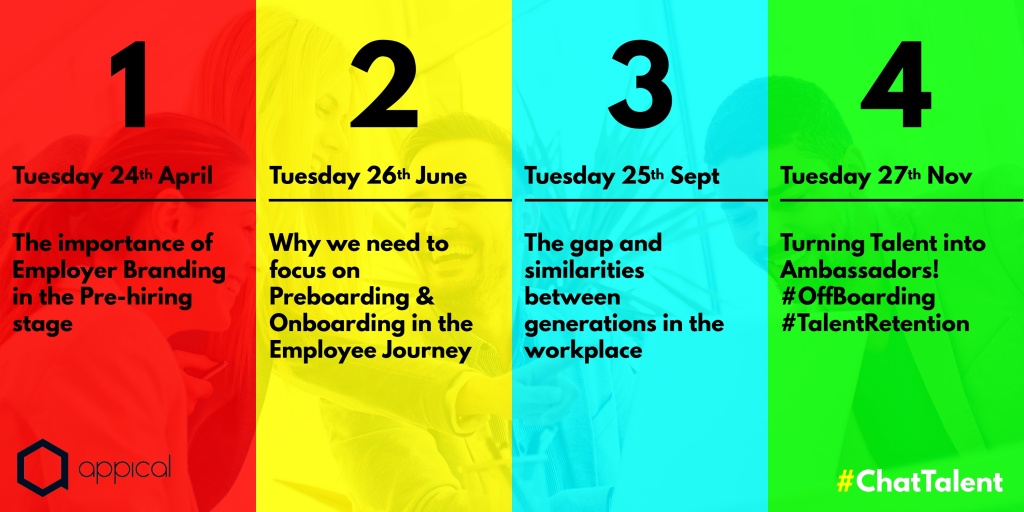 The ChatTalent & Appical webinar series
A VITAL LEARNING EXPERIENCE
Your onboarding questions answered.
We and our friends over at Appical have been delivering a series of webinars covering everything from Employer Branding in the pre-hiring stage all the way through to offboarding at the end of an employee lifecycle.
We've listened to your feedback, so for our final session we'll be covering off the areas that are the most important to our audience. We'll be discussing:-
How to promote communication in the workplace
When do you start the onboarding process?
How to provide the right support to new employees
How do you personalise the process for each employee?
How do you deal with feedback and questions during the onboarding process?
…and more!
It will be on Tuesday 27th November at 2.00pm UK / 9am EST.
---
Previous Sessions:-
Session 1 was on the importance of Employer Branding in the Pre-hiring stage. Sign up for the series to get an email with details on how to access the recording and slides.
Session 2 was about delivering Preboarding and Onboarding that – done well – will drive engagement, alignment, productivity and performance (and better commercial results).
Session 3 was all about how you can attract and retain millennials, to become the organisation of the future for all generations.
---
If you'd like to attend this final session, register now and we'll send you an email with joining instructions. You'll also get access to recordings of the previous sessions.
Each of the sessions will be recorded, so if you can't attend don't worry – we'll send the recording to you as soon as it is ready (as long as you register).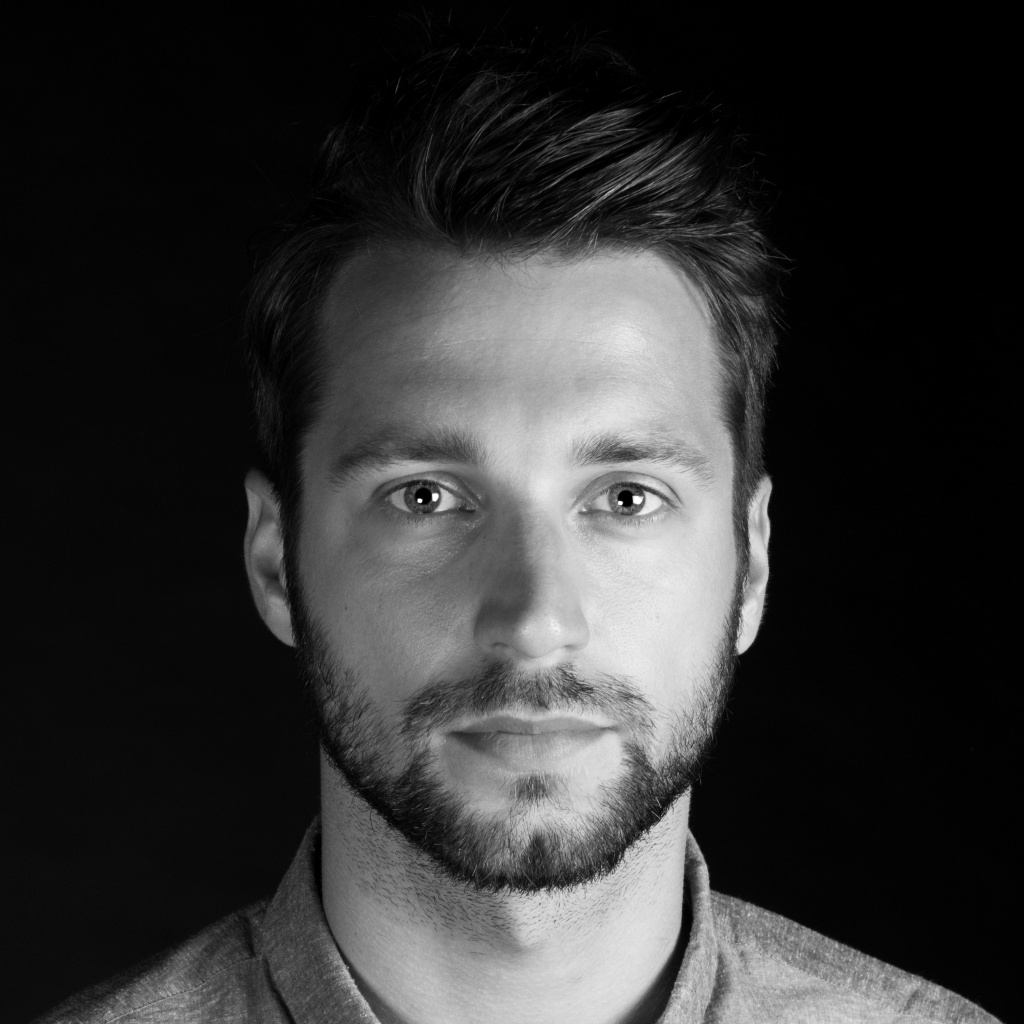 Roy Terenstra
Co-Founder & Head of Product - Appical
Roy is the co-founder of Appical and is involved with our product from day 1, which makes him a real specialist. Roy ensures that the product continuously meets market demand and steers and inspires our development team. So if you have any questions about onboarding, either technical or functional: ask Roy!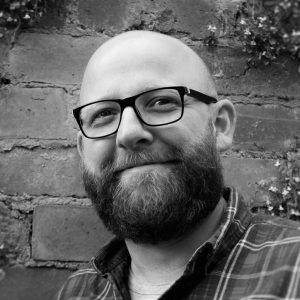 Alan Walker
Editor & Host - #ChatTalent
Alan Walker is the Editor and Host of #ChatTalent, and is focussed on bringing valuable content to anyone who's interested in building great organisations and amazing places to work.
He's also the Co-founder of TheTalentFinders, a highly acclaimed talent consultancy that delivers innovative apprenticeship and graduate hiring and talent management solutions.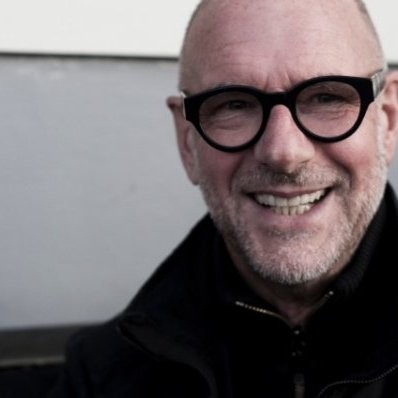 Dr. Aart Bontekoning
Organizational Psychologist
Dr. Aart Bontekoning is a generation expert, public speaker, writer and researcher. Aart has experience with supporting culture change processes in companies; and gives masterclasses, lectures and workshops on 'Generation in Organizations'.
He believes every organization can be future proof for all generations in the workplace. Together with Appical, he delivers webinars and is closely involved in new research about millennials.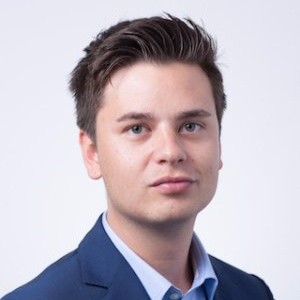 Nils Eberlijn
Preboarding & Onboarding Specialist
Nils is an Onboarding Specialist at Appical.
He is spreading the word of pre-boarding, onboarding and talent retention. He believes everyone deserves the best onboarding experience possible.
Do you have questions about any stages of the employee journey? Nils is always happy to help out!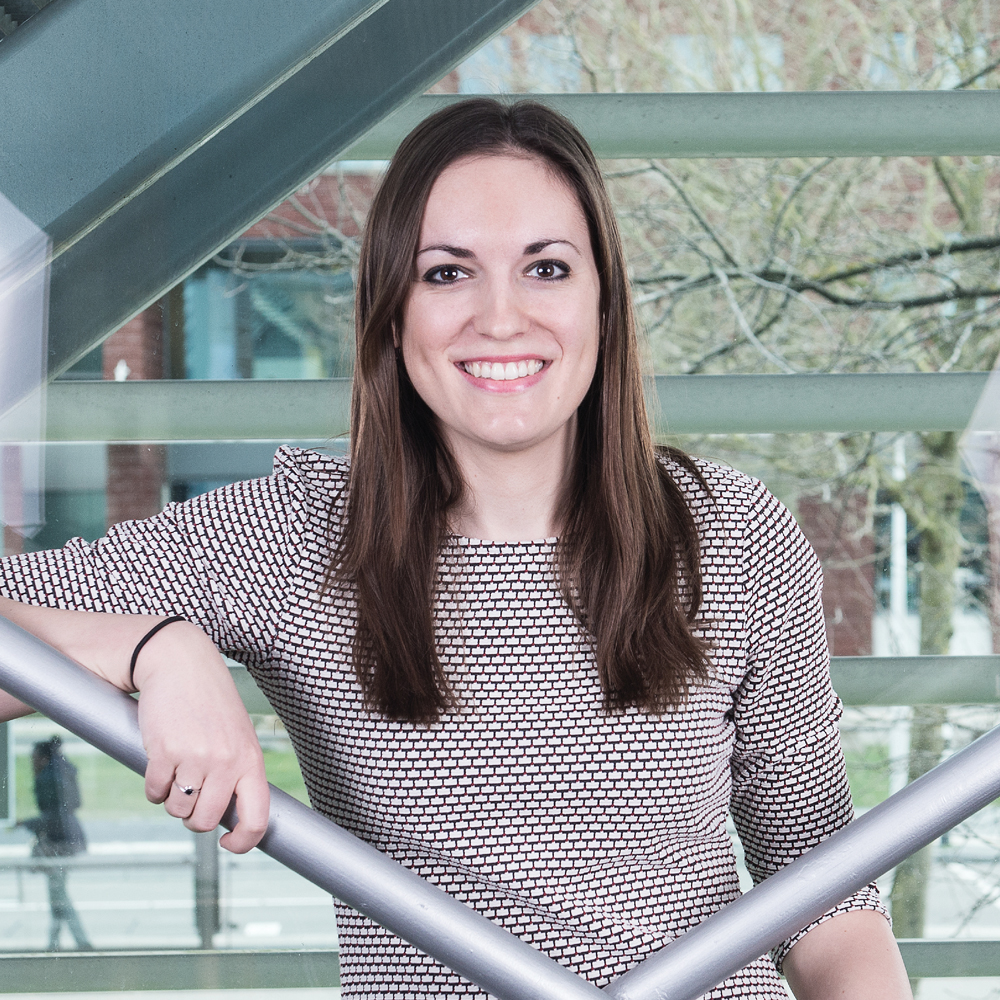 Malique Steenbrink
Employer Branding Specialist
Malique is Employer Branding Specialist at Appical. She is responsible for all content surrounding Appical's Employer Brand and the entire employee experience. You can also find her on social media.
Her mission: to tell stories from the heart of the organization. She would love to tell you more about recruiting, onboarding, the employee journey, employer branding en the candidate experience.